The Chambers – Coorong Cottage Industries – Tourist Information Centre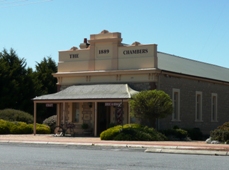 Discover a delightful array of locally produced arts and crafts, tempt your taste buds with delicious homemade biscuits and jams, fossick through the old wares or find just the piece of antique furniture you have been looking for in the beautifully renovated Meningie Institute now known as The Chambers.

Operated by local volunteers. New members always welcome. Regular meetings are held.