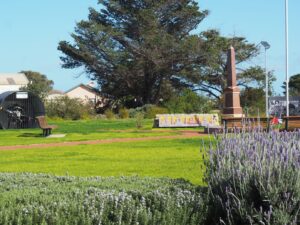 The park commemorates Australian servicemen and women who have served in all wars and conflicts.

The cenotaph has been relocated to the park and features memorial pavers in the shape of a cross and memorial walls. The park also features an Avro Anson aircraft, a Krupp field gun and an anchor through the Maritime Museum, courtesy of the Navy.

Funding was received through the ANZAC Centenary Grants Program.